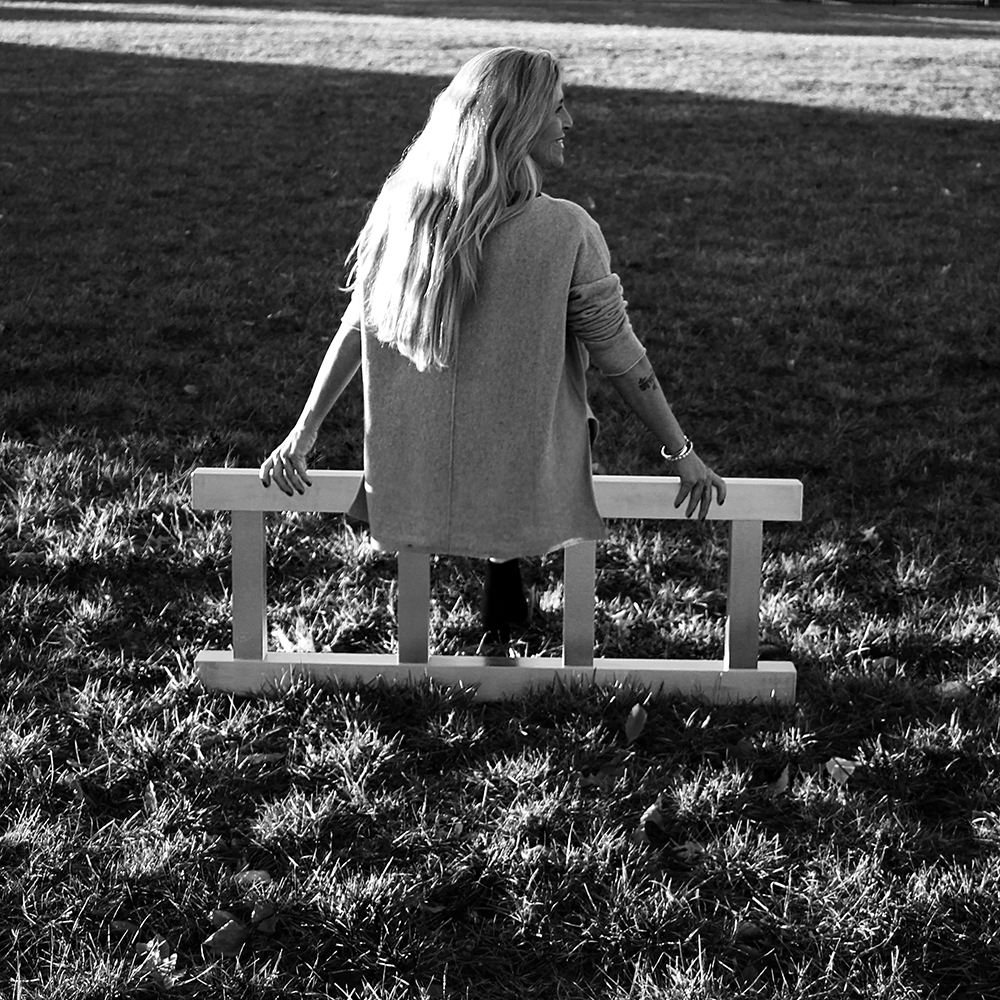 Vienne Rea is a visual artist who presents her work in international, national, and regional exhibitions and galleries. Her creativity is expressed through multi-disciplinary visual arts—primarily, photography and sculpture. She prefers to work in themed series in both art forms.
Having been a fine art photographer for over thirty years, Vienne Rea's work has exhibited at such notable places as the Austrian Embassy in Washington D.C. and the Foto Biennale in Berlin, Germany. The expressive storytelling in her work is both compelling and sensitive. Her chosen photography themes are emotionally-derived, either based on direct personal experience or stemming from a compassionate response to another's personal history. Previous photographic themes she has explored include: The Holocaust of WWII, African-American Slavery, Childhood, Divinity, the Collective Feminine. The artist has several new themes forthcoming. Through the use of digital and analog photography, Rea creates imagery closely reminiscent of the Pictorialist style of late 19th and early 20th centuries. Her "signature" blur—which was once shamefully criticized by an art school professor, has become a distinguished feature of her photography. The intentional use of blur enriches the narrative whether it relates anguish, strength, confinement, struggle, or the opposite emotional spectrum of joy, tenderness, sovereignty, or serenity. Powerful composition, stylized toning, poetic light and shadow serve to further enhance the storytelling that distinguishes Rea's entire oeuvre as a photographer. Inevitably, the viewer is drawn into the narrative. Led there by some momentary relationship in which the viewer may take pause, then emerge often feeling as if they had been inside an old memory–one of their own or that of another. The greatest photographs can become iconic when they have the ability to linger long in our minds. Rea's expressive images have the potential to do just that.
As a sculptor, Vienne Rea innovatively uses a wide variety of materials and hardware to create contemporary sculpture, which has become The Ladder Series. In her early sculpting career, Rea used assemblage techniques with metal, acrylic, and distinctive hardware to bolt, lace, and drill onto paintings and her photographs to create a third dimension. In 2013, Rea's pursuits in sculpture turned to the single theme—Ladders—which had come to her in a dream. Fueled by this new inspiration, she sought a mentor to guide her in metal welding which beneficially led her to the renowned sculptor David Hess. Today, combining traditional and non-traditional materials, and using a wide array of sculpting techniques, the artist continues to expand on the captivating theme. The use of ladder-as-symbol has developed a vehicle for her expression of autobiographical and biographical storytelling. All the while, this universal theme may elicit our own personal associations or interpretations of her sculpture, making Rea's sculpture most engaging.
Selected Awards and Recognition:
Photography: Vienne Rea received seven awards (1 Silver Star, 6 Honorable Mentions) in the ND Awards 2017 competition (sponsored by Neutral Density Magazine) comprised of a judging panel of international industry professionals: including gallery owners, publishers, editors, and renowned photographers. Her work showed in 2016 and 2017 at Fotoweek/DC, a citywide photography exhibition held yearly in Washington, DC. In 2017, she was awarded the CJC Artist-in-Residence Endowment from Roland Park Country School in Baltimore, Maryland. Rea was vetted into Berlin Foto Biennale 2016 with six photographs, including those from her series Human Property and Never Again, two of which hung in a separately featured gallery commemorating the Holocaust. Her Human Property series was exhibited at the National Geographic Museum in a group exhibit in Fall/Winter 2016. The judges likened her photographic style to that of the Masters when she was recognized as a Finalist in all six categories of the Julia Margaret Cameron Award for Women Photographers in 2015 - an achievement never before accomplished in the history of the award. That same year she was dually commended in multiple categories as a Finalist for the Black & White Charles Dodgson Award. Forty photographs from Rea's long-archived Childhood series were exhibited at the Hal Gomer Gallery in Baltimore, Maryland in Fall 2017 in a solo exhibition, along with her entire Ladder sculpture series.
Sculpture: Vienne Rea's sculpture has exhibited in museums, galleries, and private collections. In Fall 2013, her first six sculptures from The Ladder Series premiered at The Mary Condon Hodgson Art Gallery in Maryland. The Maryland Federation of Art featured her solemn sculpture, titled '9/11', which received Honorable Mention in their sculpture-only group exhibit in June 2016. In June 2017, Rea's sculpture 'John, Dear' won Best of Show, given by juror Dr. Oliver Shell (Curator at the Baltimore Museum of Art) in a vetted group exhibition at Waverly Street Gallery in Bethesda, Maryland. More recently, in January 2019, Ben Simmons (Director of Academy Art Museum) gave Rea's sculpture 'PRIDE' the Best of Show Award in the Winter Members Show at Circle Gallery. Currently, Rea is one of only six sculptors to be honored by Washington Sculptor Group in their 6@35 anniversary exhibition at 1111 Sculpture Gallery in Washington, DC. Since its premiere, The Ladder Series has been growing in both number and scale: including the five sculptures produced for her photography and sculpture solo exhibit at the Hal Gomer Gallery in Fall 2017, as well as an upcoming landscape piece 'A Place in Our Hearts' to be installed at a private school in Baltimore, Maryland.
---
Memberships:
American Society of Media Photographers
Professional Women Photographers
American Women Artists
Women's Photo Alliance
Maryland Federation of Art
National Sculpture Society
Washington Sculptors Group
Texas Photographic Society
The Center for Fine Art Photography