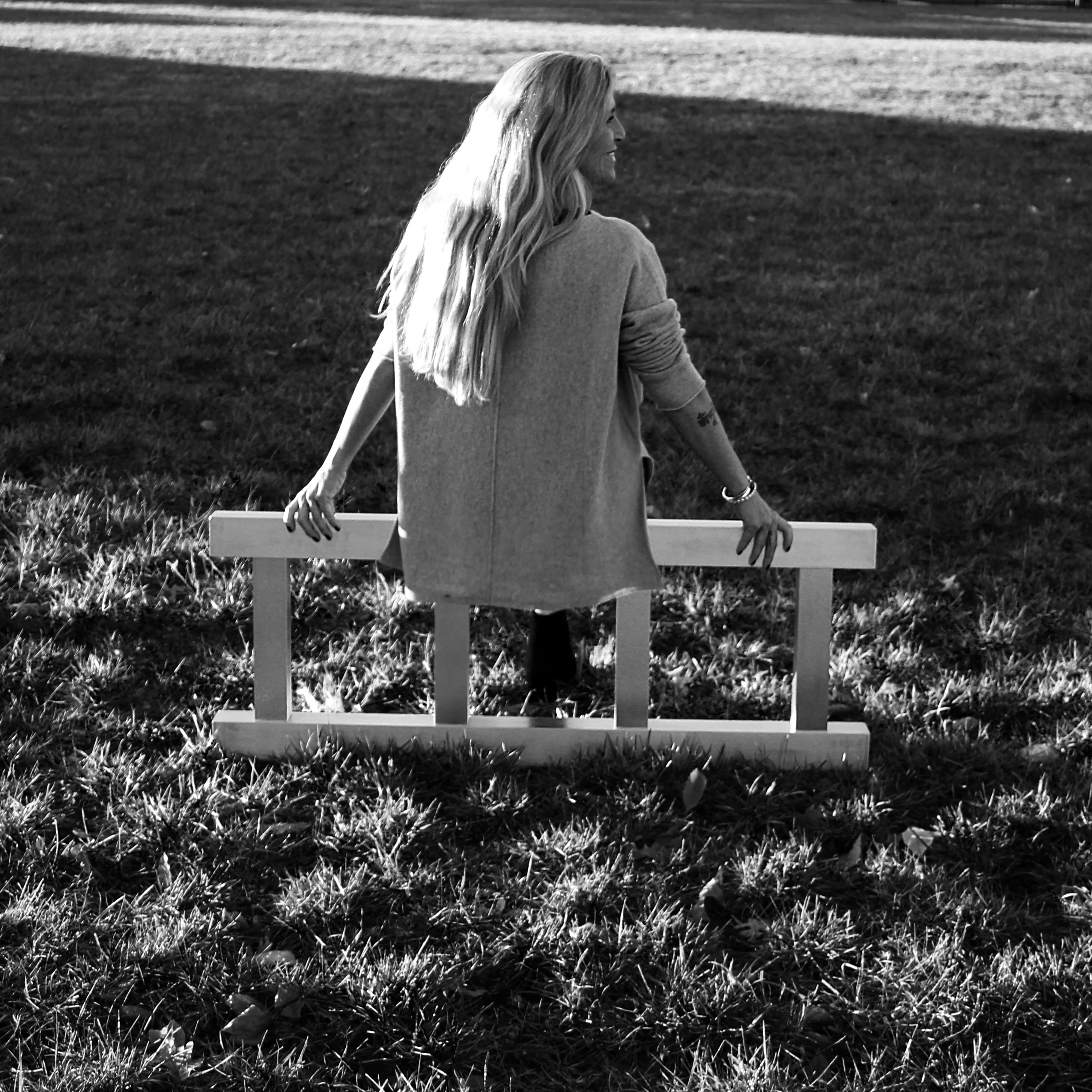 Vienne Rea is an exhibiting artist. Her diverse creativity is expressed through multiple visual arts-- primarily, photography and sculpture. She prefers to work in themed series in both art forms. Having been a fine art photographer for over 30 years, her extensive body of work includes thousands of black & white images of children, nature, female nudes, and architecture. Previous photographic themes include the Holocaust, African-American slavery, and Womanhood. New themes are currently being explored. Through the use of digital and analog photography she creates imagery reminiscent of the Pictorialist style of late 19th and early 20th centuries. As a sculptor, Vienne uses metal and a variety of hardware to create assemblage-style sculpture, which has come to represent a single theme: Ladders. Across creative forms, there is a nuance to her art that conveys a certain sensitivity.
Recognition:
Most recently, Vienne received 7 awards (1 Silver Star, 6 Honorable Mentions) in the ND Awards 2017 competition, sponsored by Neutral Density Magazine and judged by an international panel of highly acclaimed industry professionals: including gallery owners, publishers, editors, and renowned photographers. Just prior to that, she showed in PHOTOWEEK/DC, a citywide photography exhibition, held yearly in Washington, DC. In September, she was awarded the CJC Artist-in-Residence Endowment from Roland Park Country School in Baltimore, Maryland. Last year, Vienne was vetted into the Berlin Foto Biennale in October 2016 with multiple photographs, including those from her series Human Property and Never Again, two of which highlighted a commemorative section honoring the Holocaust. A selection of photographs from her Human Property series was exhibited at the National Geographic Museum in a group exhibit in Fall/Winter 2016. Curators have likened her photographic style to that of the Masters as she was recognized as a Finalist in all 6 categories of the Julia Margaret Cameron Award for Women Photographers in 2015--an achievement never before accomplished in the history of the award. That same year she was dually commended as a Finalist for the Black & White Charles Dodgson Award for two of her photographs. Selections from Vienne's long-archived Childhood series will be exhibited in a solo exhibition at the Hal Gomer Gallery in Baltimore, Maryland this Fall, along with her Ladder sculpture series.
Vienne's assemblage sculpture has exhibited in museums, galleries, and private collections. In her early career, she used metal and acrylic with distinctive hardware and other design elements to bolt, weld, lace and drill onto two-dimensional art to create a third dimension. Her work featured on many abstract paintings and on her own fine-art nude photographs, in exhibitions. Vienne pursued classical metal sculpture after receiving a vision in a dream—a dream with a singular, inspired theme: Ladders. Fueled by this new inspiration, Vienne sought a mentor to guide her in welding, which led her to the renowned sculptor, David Hess. In Fall of 2013, Vienne's Ladder series premiered at The Mary Condon Hodgson Art Gallery in Maryland. The Maryland Federation of Art featured her solemn ladder, '9/11', in their sculpture-only group exhibit in June, 2016. This summer, Vienne's sculpture 'John, Dear' received Juror's Choice Award, given by Dr. Oliver Shell (Curator at the Baltimore Museum of Art) in a vetted group exhibition at Waverly Street Gallery in Bethesda, Maryland. The series is growing in number and scale since its premiere, with an upcoming landscape commission, titled 'A Place in Our Hearts' to be installed in Baltimore, Maryland, and the entire Ladder series which included 5 new sculptures, was exhibited in a solo exhibition at Hal Gomer Gallery, in Fall 2017.



Member

:


American Society of Media Photographers

 


Professional Women Photographers


American Women Artists
Women's Photo Alliance
Maryland Federation of Art




National Sculpture Society




Washington Sculptors Group




Texas Photographic Society
The Center for Fine Art Photography